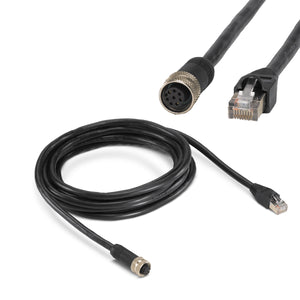 AS-EC-CHART PC Networking Cable
760032-1
$8999 CAD

$89.99 CAD

We have 1 in stock.
---
---
Cable used with the AutoChart product to allow select Humminbird units to connect to a PC or Laptop for mobile map creation (Autochart PC live draw).
Compatible with: AutoChart PC and AutoChart Pro PC
Cable Length: 10 feet
Additional purchase may be required for some models. 
Series supported:  HELIX 7, 9, 10, 12 Ethernet capable models, 1100, 900, 800 and 700 Ethernet capable models.
Series not supporting live draw are:  SOLIX, ONIX and ION.