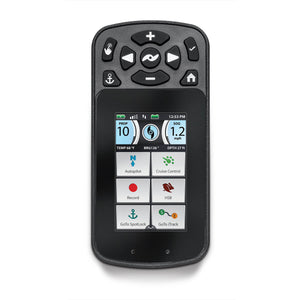 I-Pilot Link Remote Bluetooth
1866650
$49999 CAD

$499.99 CAD

We have 0 in stock.
---
---
I-Pilot Link can learn multiple remotes - so you can use your standard I-Pilot Link remote and Micro Remote together.
Compatible with Bluetooth-enabled I-Pilot Link systems only. This remote will only work with I-Pilot Link systems that are equipped with Bluetooth. It is NOT compatible with systems that do not have the Bluetooth icon on the trolling motor head.
Waterproof
Remote is powered by rechargeable Lithium Ion battery pack.
Lanyard not included.
*NOT COMPATIBLE WITH NON-LINK AND NON BLUETOOTH I-PILOT AND I-PILOT LINK CONTROLLERS*